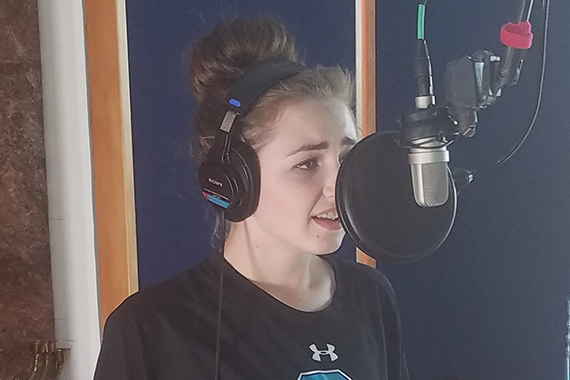 My daughter is gonna kill me.
I can't remember why I uploaded these audition tracks to this site. I think somebody asked to hear them and at the time it was the easiest way to make that happen. But then I found myself listening to them today and figured, why not share them?
Yep, she's gonna kill me.
A few months ago we arranged for a couple of hours of studio time so she could record a few songs to submit as audition pieces. We only had time for a couple of takes for each song, but dang if she doesn't sound pretty awesome—even straight out of the microphone. So, with no apologies to her or anyone else, here they are.
"Part of Your World"
Alan Menken and Howard Ashman (1989), from "The Little Mermaid"

"Home"
Alan Menken, Howard Ashman and Tim Rice (1994) from "Beauty and the Beast"

"She Used to Be Mine"
Sara Bareilles (2015), from "Waitress"

"Second Hand White Baby Grand"
Marc Shaiman and Scott Wittman (2012) from "Smash"

"Gimme Gimme"
Jeanine Tesori and Dick Scanlan (2002) from "Thoroughly Modern Millie"