Sunday was my Runniversary. Almost exactly two years ago, I decided to get out and start running again.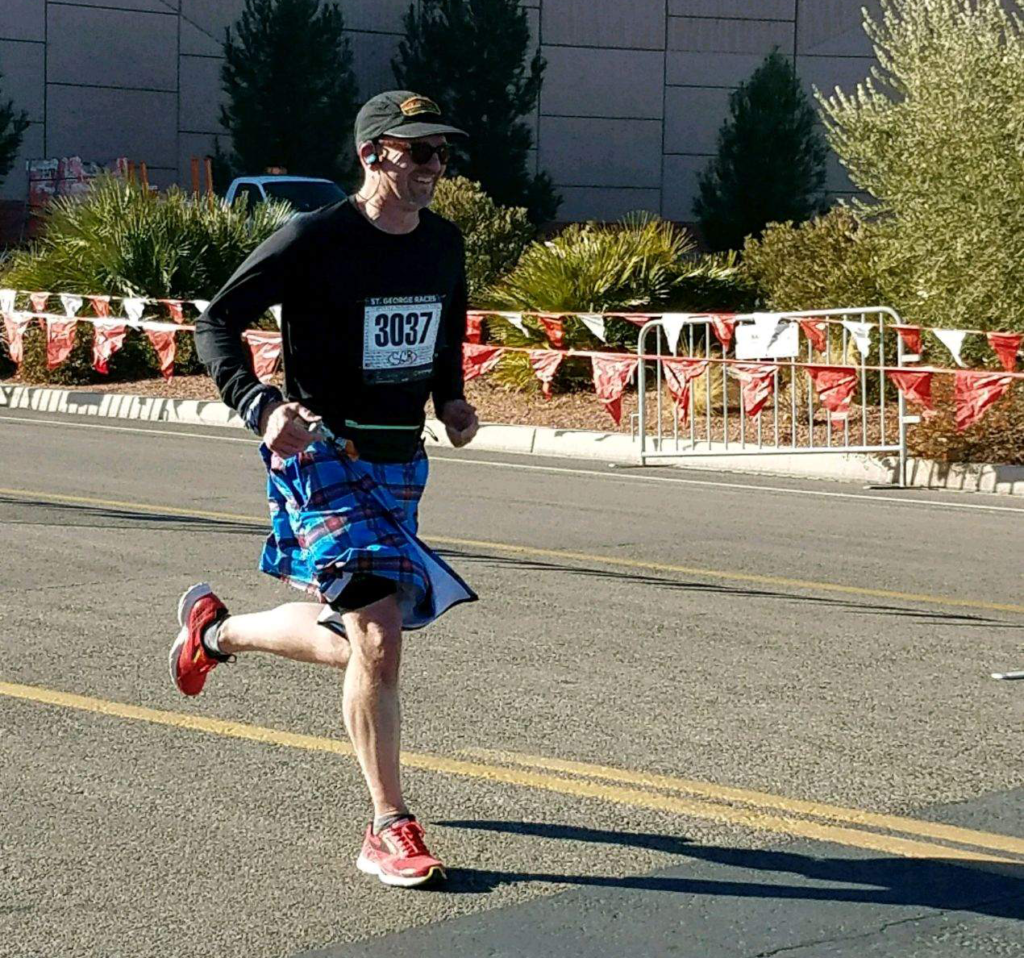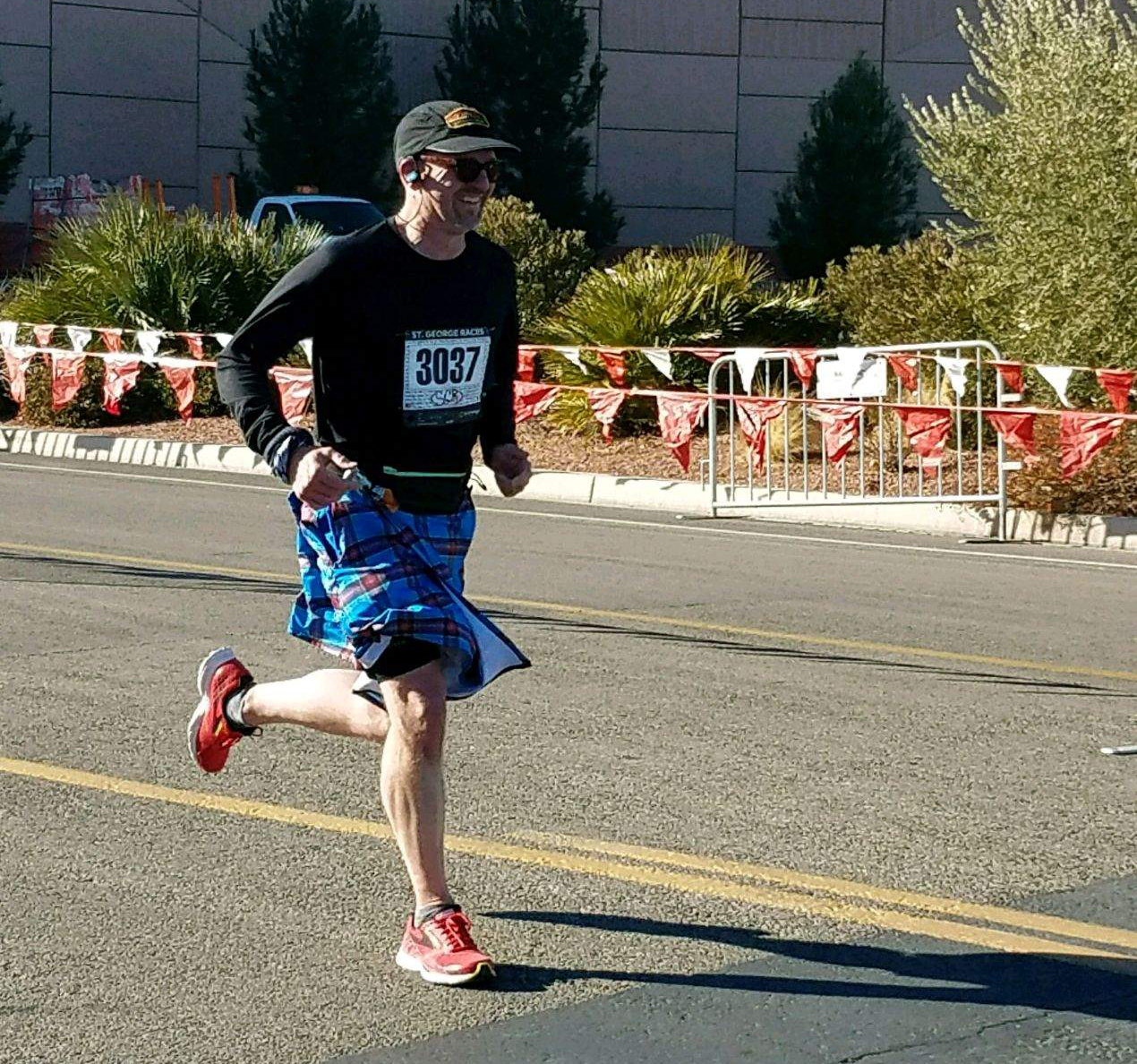 I had two main motivators. First, my best friend Doran had been running races for years, and I'd been feeling little pangs of jealousy every time I saw him post a photo with a medal around his neck. Second, we had just adopted a shelter dog, and discovered that Roxy really likes to run.
(Motivator three, the one I didn't really want to think about, was that I was 46 years old and the heaviest I'd been in my life. It came down to a choice between running and buying bigger pants. And I'm too cheap to buy pants.)
I've always considered myself a runner, but I haven't always run. Also, I'd never run in an organized race. My initial goal was to get myself in good enough shape that I could run a half marathon with Doran in July. I wanted a medal too, dangit!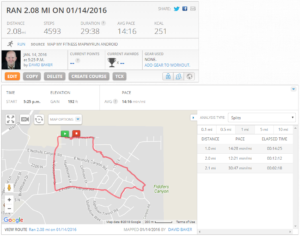 So I laced up my old Nikes and went for a run with Roxy. We covered 2.08 miles that night at an average pace of 14:16. That seems glacially slow to me now, but I remembered being pretty well knackered after that run. The uphill kicked my butt. But I did it.
It took me another week before I went for another run. After that, I settled into a routine. I covered about 50 miles in the next two weeks, half of it running, the other half walking. February and March were both 100-mile months. By June, I was averaging 30-35 miles per week.
Doran and I ran the Bryce Canyon Half Marathon on July 9, 2016. I surprised myself with a finish time of 1:50:05. It was a downhill course, and my quads were sore for days. I ran four more half marathons that year (two of them with Doran) and I haven't looked back.
In 2016, I ran over 1,400 miles. In 2017, my mileage topped 2,000. During the past year, I ran 10 (or maybe 12) half marathons and two (or maybe three) full marathons:
Half Marathons: St. George Half Marathon, Daisy Mountain Half Marathon (in Anthem, AZ), Mt. Green Half Marathon (first place male runner!), Provo Midnight Run (third place overall!), Hobbler Half Marathon, Parowan Half Marathon, Cedar City Half Marathon, Hurricane Half Marathon, Snow Canyon Half Marathon, and Baker's Dozen Half Marathon. I also ran the Double Dog Dare in Washington, UT, which probably qualifies as two additional half marathons (or a full marathon). I managed a new PR of 1:29:55 at the Cedar City Half—my first ever finish in under 90 minutes at that distance.
Full Marathons: Unless you count the Double Dog Dare, the 2017 Salt Lake City Marathon was my first full marathon. I ran it with the goal of finishing in under 4 hours, and I came in at 3:52:18. Mission accomplished. I trained harder and ran St. George with the goal of coming in under 3:30:00, but managed to go beyond my expectations by finishing in 3:16:57 (over 8 minutes faster than my BQ time).
I never knew racing was such an important part of running. Here's why: it keeps you motivated. The way I run this week is almost entirely dependent on what race I'm running next. I don't know about you, but I'm a lot less likely to slack off when I have a goal in mind.
Here are my goals for 2018:
Run eight half marathons. (One down, seven to go!)
Run five full marathons: Sun Marathon, Salt Lake City Marathon, Ogden Marathon, St. George Marathon, and Rock & Roll – Vegas.
Run my first ultra (a 50K) in Bryce Canyon this June.
Qualify for Boston again in St. George in October.
Stay injury-free.
Have fun!
The bottom row is full. Time to fill up the top!