I've been sending out queries for my young adult novel, Spelunkers. I'm taking it slow, submitting a couple of queries a week. A few weeks ago I did something really extreme. I sent out some letters … via the United States Postal Service.
For those of you who aren't familiar with query letters, they're an art for in themselves. You have about a page to hook your reader (in this case, a literary agent), summarize your story, and give a little information about who you are and why you wrote the book. With email queries, the agent you're querying simply responds in kind. With queries sent through the mail, it's necessary to include a self-addressed, stamped envelope so the agent can send your response.
Today I got one of my old-school responses. It came in what was left of my SASE, sealed inside a plastic bag: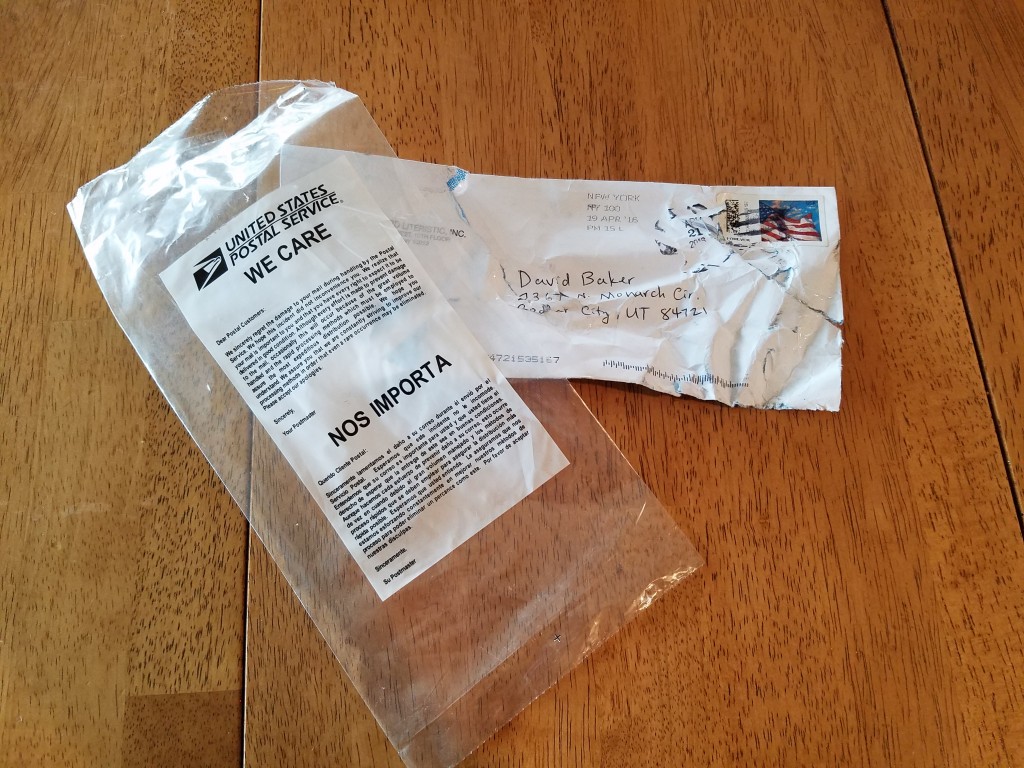 The mailman killed my query. Here's what was left of the rejection letter from the agent: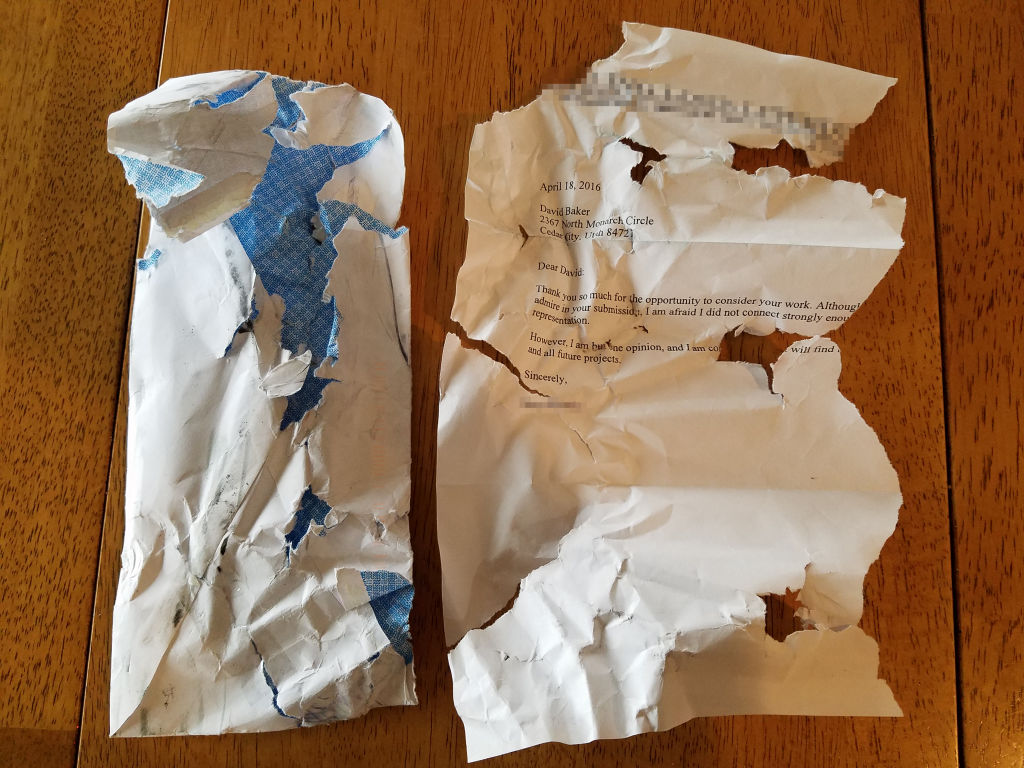 At least I'm guessing, from what was left of the response, that it was a rejection letter. I'm used to that, after several weeks of queries. What I'm not used to is the postal people voicing their own opinion of the quality of my query. The letter from the agent is obviously a form letter. Coincidentally, I also got a form letter from the post office: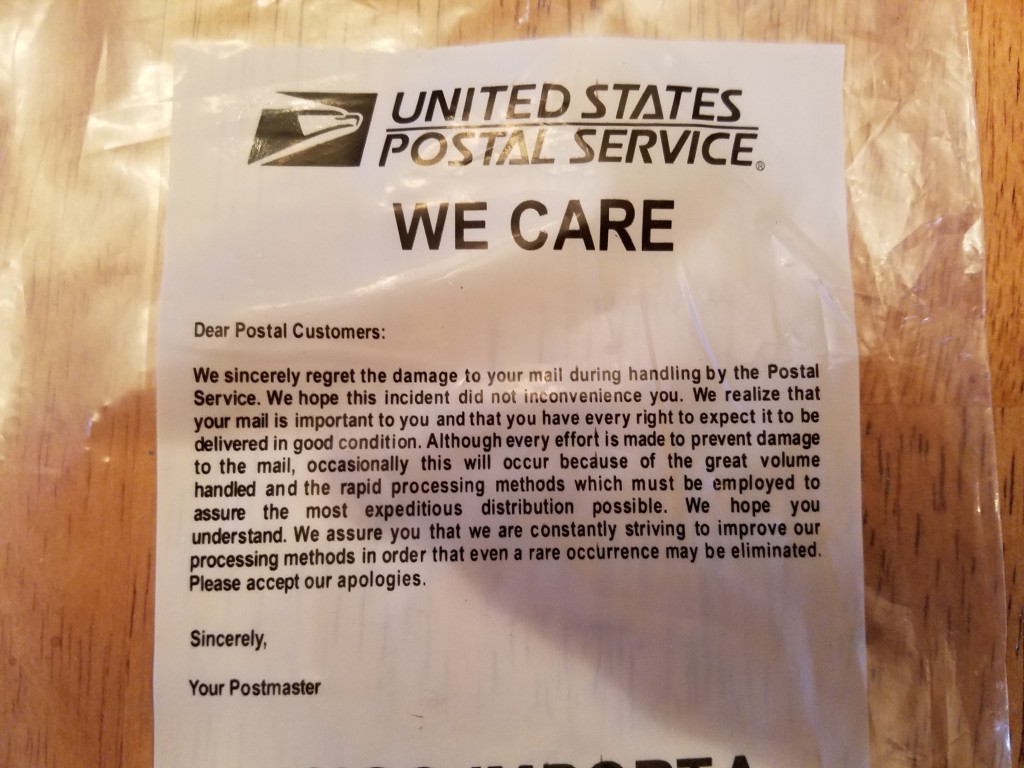 When you're querying, it seems that everyone—the Postal Service included—is a critic.